Gauss Rifle
Current

Previous

Assault Rifle
Damage
370-420
Per clip
16650-18900
Ammunition
45
Reload time
2.5s
Shot interval
0.15s
Accuracy
68%
Cost to buy
39000 96
Cost to sell
19500 48
Need skills
Accuracy
5
Strength
5
Explosions
0

The Gauss Rifle is an assault rifle.
Reasonable accuracy, decent damage, and a large rate of fire, combined with the 45 ammo clip, makes this a good weapon for a run and gun strategy, however it loses some viability when artifacts are added into the mix.
The Gauss Rifle is useful as a primary, if you are into rushing, or a nice tertiary weapon for finishing the job (again with rushing.) The only downside to this weapon is the PG Mark 1, which can out-rush Gauss and do more damage, but the user has to pay attention to their ammo, and Spas, which may take up Gauss use (as a "clean-up" weapon) because of it's damage output.
All-in-all, the Gauss Rifle is a nice weapon to have on you for finishing the kill, or, if you're feeling daring, you can unload all you bullets into your opponents.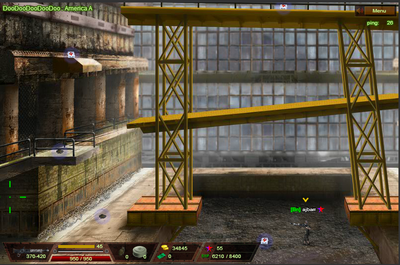 Ad blocker interference detected!
Wikia is a free-to-use site that makes money from advertising. We have a modified experience for viewers using ad blockers

Wikia is not accessible if you've made further modifications. Remove the custom ad blocker rule(s) and the page will load as expected.