Forum/Blogs Activity
Create blog post
Últimos Blog
With the TDP4 Wiki's  being linked to on the main TDP4 forum, there will (Hopefully) be several exp…

Read more >

This is a high rate fire weapon featured in Call of Duty: Black Ops 2 and going to have this gun on …

Read more >
See more >
Welcome to the TDP4 Wiki!

 Anything that is added that is false will be removed; if you add, back it up. Please do not make any unnecessary changes to the wiki. To avoid adding incorrect edits, please read and observe the Rules & Guidelines. If anyone is caught vandalizing, they will be immediately banned.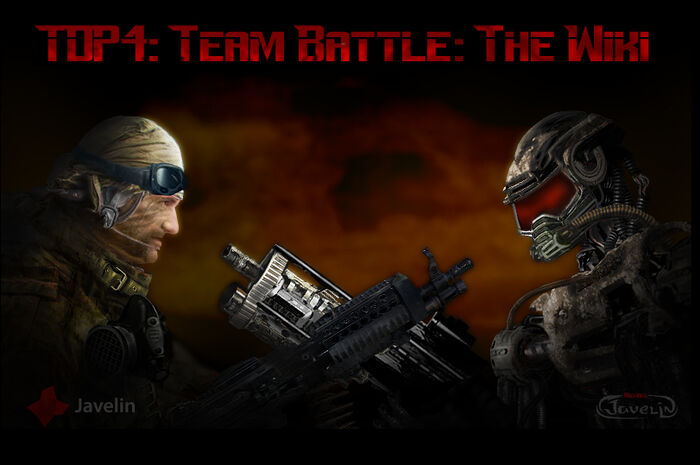 TDP4 Team Battle is a real-time multiplayer 2D shooter game with MMORPG elements. The bloody battle for survival among 3 races. There are various types of matches, locations, and types of guns. There is also a Clan and Tournament system implemented.
There is also a separate version on Facebook
Enjoy the new page design by - Tobias. (talk) 18:03, September 27, 2014 (UTC)
Changelog:
Added a summary of activity that shows the last 10 changes below the admin list (Only admins and bureaucrats, no staff).
Added a list of blog posts that shows the latest Blog Post.
Remodeled the cover of the main page and added a description.
Polls, blogs and activities are now on the right part of the page.
Cover, navigation and more are now on the left part of the page.
Ad blocker interference detected!
Wikia is a free-to-use site that makes money from advertising. We have a modified experience for viewers using ad blockers

Wikia is not accessible if you've made further modifications. Remove the custom ad blocker rule(s) and the page will load as expected.